For a listing of events including concerts, tours, special appearances with the Cantabile Choirs of Kingston see: Cantabile Choirs
2018
April 6-8, 2018: Conference of Independent Schools Music Festival, Roy Thomson Hall, Toronto ON
Concert: Sunday April 8, 3:00
April 28, 2018 Choral Gold, sponsored by Orillia Vocal Ensemble, Lakehead University, Orillia ON
August 13-18, 2018: Guest director of Children's Summer Choir and Adult Summer Choirs, Singspiration Edmonton AB
October, 2018: Choral Clinician, Chantry Singers and other community choirs, Port Elgin ON
November, 2018: APAC (Asian Pacific Activities Conference) Choral Festival, Taejon Christian International School in Daejeon, South Korea.
2017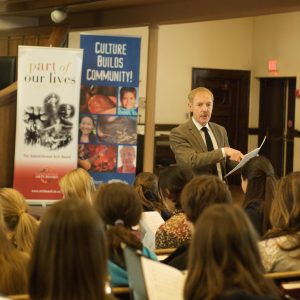 Feb 3-5 Guest conductor/clinician, Workshops & Concert, Grace United, Dartmouth NS
Feb. 25 Guest conductor/clinician, Workshop & Festival Service, Hamilton ON RCCO Hamilton Centre
March 25 Workshops with Tone Cluster, Cumberland Community Singers and Chorale Castenchel, Ottawa/Hull
April 22-29 Tour by Cantabile Youth Singers to Cuba
July 3-10 Tour by Cantabile Men and Women to Dublin and Belfast, Ireland
Oct. 14 Workshop with Musica Viva, Atlantic Voices, Stairwell Carolers, Harmonia Ottawa ON
Oct. 26 Premiere of major work, Guest conductor, 'Words, Stories and Truth', Don Wright Faculty of Music, Western University, London ON
November 16 Guest conductor of inaugural 'The Big Sing', Choir Alberta, Calgary AB
2016
Feb. 25-28, 2016: Guest conductor, Amabile Festival, London ON Amabile Choirs of London
April 2016: Guest conductor, Nova Scotia Children's Choir Nova Scotia Choral Federation
Oct. 29: Workshops, Da Capo Chamber Choir & Schneider Men's Chorus, Kitchener ON
Oct. 20-23: Clinician, Music Conference Alberta, Alberta Choral Federation Banff AB
Nov. 17-19: Guest conductor, SK High School Honours Choir, Saskatchewan Music Educators, Saskatoon SK
Mon. Nov. 21, Clinician, Workshop with Monday Morning Singers Uxbridge ON
2015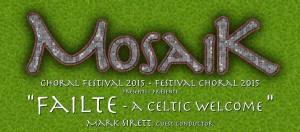 Feb. 19-21, 2015: Guest conductor for MosaiK, Ottawa ON MozaiK
Sat. Feb. 28, 2015: Guest conductor 'Sing and Rejoice' Pickering Village United Church, Ajax ON Sing and Rejoice
Mar. 25-29, 2015: Guest Conductor, AMIS High School Women's Honors Choir, Luxembourg
May 4-9, 2015: Composer-in-residence, Iqaluit Choral Festival, Ottawa Children's Choir
July 1, 2015: Guest conductor for UNISONG Festival, National Arts Centre, Ottawa ON Unisong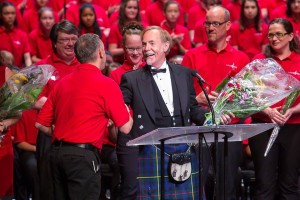 July 4-10,
2015: Guest Conductor, Choral Conducting Symposium, University of Toronto, Symposium
Sept. 2015: Guest Clinician, Brussels International School and the Brussels Choral Society.
Sat. Oct. 3, 2015: Guest conductor: Festival, St. Martin's Anglican Church, Pickering ON St. Martin'sChurch Choir

Sat. Oct. 17, 2015: Workshop with Village Voices, Markham ON Village Voices
Fri. Oct. 23, 2015: Choral Clinician, Tempo: Manitoba Music Conference, Winnipeg Tempo
2014
November, 2014: Clinician/Adjudicator/Clinician Choirs Ontario SingONtario, Brampton ON SINGONtario
October 24-25, 2014: Presenter, Music Conference Alberta, Edmonton AB Music Conference Alberta
Sunday October 5, 2014: Clinician, Durham Philharmonic Choir
May, 2014: Premiere 'Firmly Planted', SATB a cappella, St. Andrew's Presbyterian Church, Ottawa ON, Thomas Annand Director, St. Andrew's Ottawa
May, 2014: Premiere 'The Songster', SSA and piano, Ottawa Children's Choir, Ottawa ON
May, 2014: Premiere 'Come Sit With Me', SATB and piano, Tonecluster, Ottawa ON Tone Cluster
March, 2014: Workshop Clinician, Belleville Choral Society, Belleville ON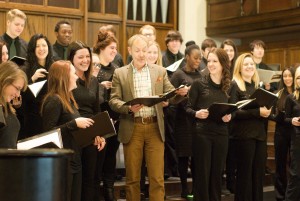 February, 2014: Guest Conductor, Treble Choir Project, Saskatchewan Choral Federation, Regina SK
February 2014: Adjudicator, Chorfest, Saskatchewan Choral Federation, Regina, SK ChoralFest
Jan 24-25, 2014: Guest Adjudicator, Choirs Ontario SINGONtario Toronto, ON
2013
November 24, 2013: Premiere of 'Blessing of Light' for SATB and organ, St. Clement's Anglican Church, Tom Fitches, Director, Toronto ON St. Clement's
Sat. September 21, 2013: Workshop Clinician, Young Singers of Ajax, Anna Lynn Murphy, Director Young Singers
May 2013: Premiere 'Peace' for SSA and piano, Independent Music School Festival, Middle School Honours' Choir, James Libbey, Conductor, Waterloo, BELGIUM,
May, 2013: Premiere 'Breathe on Me' for SATB a cappella, Melodia Monday, Doug Routlege, conductor, Eastern Ontario, CANADA, April 2013,
May 2013: Premiere 'Two Scottish Folksongs' for SATB, piano, flute, oboe, double bass, Durham Philharmonic Choir, Ontario CANADA,
Mon. August 13, 2013: Workshop clinician Royal Canadian College of Organists' National Convention Orgelfest Ottawa ON
Sat. April 27, 2013: Workshop clinician Canadian Men's Chorus, Toronto ON Canadian Men's Chorus
Sun. April 28, 2013: Workshop clinician Durham Philharmonic Choir, DPC
Sat. Feb. 23, 2013: Guest conductor 'Sing and Rejoice' Music Workshop, Pickering Village United Church, Ajax ON Sing and Rejoice
2012
Sat. Nov. 10, Premiere 'High Flight' and 'Walking' Canadian Men's Chorus, Greg Rainville, Conductor, Glen Gould Studio, Toronto ON
November, 2012: Premiere 'April' for SSA and piano Bel Canto Choir, Hopkins High School, Philip Brown, MN, USA
Sat. Oct. 27, 4:00, Composer-in-Residence Women's Chorus Invitational Festival, University of Syracuse
Fri. May 5, Workshop Peel District Honours' Choir, Mississauga ON
Mon. May 7, 2012: Guest Conductor Music Monday Concert, Living Arts Centre, Peel District School Board Senior Honours Choir, Mississauga ON,
May 9-16, 2012: Guest clinician/Guest conductor, Luxembourg International School, Luxembourg
April 17-21, 2012: Adjudicator, Edmonton Kiwanis Music Festival, Edmonton AB
Mon. April 23: Clinician Melodia Monday, Eastern ON
Sat. April 28, 2012: Clinician, Ottawa Separate School Board Choirs, Ottawa ON
Mon. March 26, 2012: Clinician Monday Morning Singers, Marianthorpe, Lake Simcoe
Feb. 3-5, 2012: Guest conductor Provincial Children's Honours Choir, Manitoba Choral Association, Winnipeg MB
Fri. Feb. 17, 2012: Clinician, Ottawa-Carlton School Board, Ottawa ON
Sat. Jan. 21, 2012: Clinician Royal Canadian College of Organists, London Centre, London ON